Maryland

410.484.2244

Florida

305.556.1000

QUICK FACTS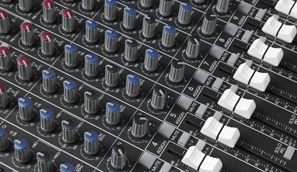 ISC has complete audio solutions for stadiums, racetracks, casinos and more. Our flexible systems are custom-designed to meet your unique needs and can be integrated for public address, closed circuit TV (CCTV), live sound reinforcement and background music. Automated volume control, prioritized routing, signal compaction and other technologies allow for technician-free operation.
Our systems are compatible with the CCTV IR Control interface for instant routing of your desired simulcast audio signal and remote volume control. Remote digital matrix routing options are available so you can control varying and multi-functional environments.
Our pro audio equipment is durable and ensures long-lasting, high-quality performance. The electronic systems diagram is kept and maintained at ISC's home office for reference when updating, troubleshooting or expanding your system.
Complete audio solutions for your facility
Integrated systems for public address, CCTV, live sound reinforcement and background music
Flexible, custom-designed systems
Automated volume control, prioritized routing and signal compaction
Compatible with the CCTV IR Control interface
Remote volume control and digital matrix routing options
Durable pro audio equipment used for long-lasting, high-quality performance
Electronic systems diagrams kept and maintained at ISC's home office for reference when updating, troubleshooting or expanding your system