Maryland

410.484.2244

Florida

305.556.1000

QUICK FACTS
ISC's innovative Advanced Digital Replay (ADR) system uses state-of-the-art digital technology to bring immediate high-quality race replays to patrons. Using MPEG-II technology, ADR provides unparalleled full-screen video.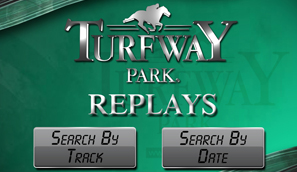 Using a touch-screen interface, users can access races from the host track or multiple tracks, if desired, for 40 or more racing days. The recall system can be customized to include historic and other special archive races and can also be interfaced with your tote system to provide nationwide race results from other tracks. Other options may include marketing information and fan assistance material.
Using ISC's proprietary authoring software, each race is encoded, named and stored on the file server for immediate access by your race fans at remote access stations located throughout the racing facility. Depending upon the needs of the facility, 1 to 25 display stations can be placed throughout the track or OTB parlor.
Recall time for any race is instantaneous, eliminating any wait time. The patron can stop the current race and select a different race or move on to another area of the system with just a single touch of the screen.
ADR also allows you to automatically play all completed races continuously throughout the day. It is completely digital, runs automatically and does not suffer the quality loss associated with other systems.
Each system is unique and customized to fit your specific needs. Whether you need nationwide tote results, program information or player tracking, if the information is available, it can be accessed through ADR. If you want Triple Crown or Breeder's Cup races, a collection of famous races or nationwide race results, ISC's ADR can handle it.
High-quality race replays
Instant recall of the race
Access 40 or more days of races
Include historic, archived and national races
Display marketing, special events and fan information
Customized screen displays
Multiple track listing
Animated buttons and backgrounds
Integrated continuous digital replay
Unparalleled video quality