Maryland

410.484.2244

Florida

305.556.1000

For more than 50 years, International Sound Corporation (ISC) has provided high-quality products and services for the racing and sports industries. ISC's solutions include Video Production, Advanced Digital Graphics, Sound Systems, Photo Finish and Timing Systems, as well as Public Address, Security and Surveillance Systems for the casino and racing industries, including all off-track betting (OTB) and inter-track wagering (ITW) systems.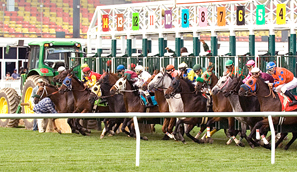 ISC has an in-depth understanding of the unique needs of track owners and the importance of tradition in the industry. This allows ISC to offer complete, superior technology solutions that meet and exceed the requirements of our clients. ISC anticipates the evolving needs of customers in this ever-changing industry, ensuring that all systems are customized according to individual client needs.
In 2011, ISC acquired Teleview Racing Patrol, Inc., a Florida-based company specializing in services related to the racing industry, such as Closed Circuit Television (CCTV), ITW, OTB, Broadcast Television Production, Photo Finish, Timing Systems and more.
ISC operates offices in Maryland and Florida and provides exceptional 24/7 customer service to clients throughout the U.S. and around the world.